ANTLR Interactive Makes Small Business' Dreams Come True
---
With more than 4 million apps currently available on the Android and Apple app stores, the market is saturated with mobile app developers trying to break through. However, we at ANTLR are experts in taking your small business and creating a mobile application that will set you apart from your competitors.
It can be incredibly difficult to choose the right app developer for you, but we specialize in working with small businesses. Our number one priority is guaranteeing a return on your investment, whereas other app developers may just deliver the app and then suspend their mobile partnership with you.
We become a part of your team so that your dreams are our dreams, which we try our hardest to make come true.
We recently partnered with Clutch, a B2B ratings and review website in Washington, D.C., which connects businesses through client reviews. Our hard work, coupled with our partnership with Clutch, has helped us become one of the top web developers in Pittsburgh! This could not be possible without our wonderful clients and team members.
Our owner, Kyle Szives, has a few words regarding our recent accomplishment:
"I firmly believe that reviews helped build our company. Our clients have become our evangelists. You can see it in the reviews that have been written all over the internet regarding working with us. It's truly amazing. It becomes a lot easier to sell to potential clients when our past clients speak so highly of us. I appreciate all their kind words and we love working with them on their software."
One of our happy clients is a mobile sports platform that is designed to allow kids to register for multiple sports opportunities. We partnered with the company to create a custom website that allows for registration, tracking and reporting on the backend. The site also features a sleek interface and a secure payment portal.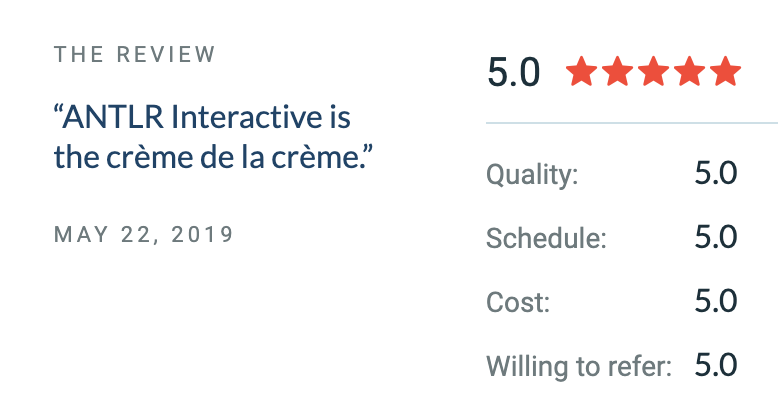 The founder and CEO of the company has reported that the innovate platform has helped the business attract and retain customers!
"Some of the things that they promise may sound too good to be true, but I can confirm that ANTLR Interactive always follows through on their word." – Founder & CEO, Sports Camp
Another one of our satisfied clients is a coin buying and selling company, which we partnered with to create a website for its services.
We built an e-commerce website, which included a pop-up window and chat interface.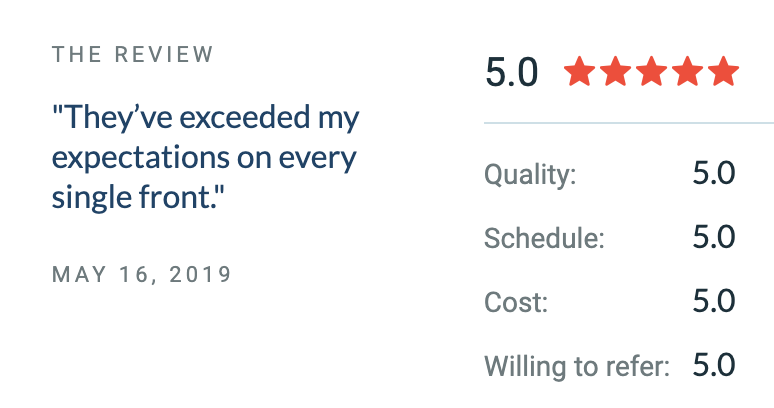 The founder of the site has stated that his customers have reacted positively to the new website and love how easy it is to navigate!
"ANTLR Interactive is exceptionally transparent and genuinely cares about the success of my business." – Owner, Coin Buying & Selling Company
ANTLR has also been featured on a sister site of Clutch, which gathers portfolio items of design and development firms.
You can also find ANTLR on The Manifest, which gathers business news and tips and has listed ANTLR as one of the top 10 web developers in Pittsburgh!
We could not achieve these titles without our clients, so we would like to thank every business that has made us a part of its vision! We are so thankful that our clients have entrusted their dreams in us, and we are beyond proud that we have delivered their success story.
We encourage any business owner, big or small, to browse our website and learn more about our services! We offer free consultations, so it comes at no cost to you!